Continuity of Learning 
Packets are available to those families who do not have online access.  Please stop by the cafeteria between 8:30am - 9:30am or 11:30am - 12:30pm on Monday, Tuesday, or Wednesday.  It is imperative to maintain social distancing (6 feet) and no more than 10 people in the cafeteria at a time.  Take 1 packet from the table (by grade level), top packet.  You can return packets by placing them in the bin after completion on Friday's and Mondays.  Hopefully, we will roll out phase 2 of technology distribution by Wednesday so that everyone can access online learning.  
Check out Twitter for More Details:  @MOES_Principal 
Here is a brief video from Mrs. Nauman explaining how to log into google classroom:
https://drive.google.com/file/d/1GPyfRySQKvAMtpa0tz4blzcuJsiIva-A/view?usp=sharing
February 2020 Newsletter
MoES News Quarter 3
Carseat and Booster Seat Support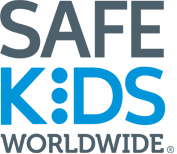 When:  October 17th and 25th during afternoon car rider dismissal.  
What:  Safe Kids of Frederick County will provide information to register for car seat and booster seat checks as well as supports for providing car seats and booster seats.
Referrals will be completed on site.
English Version:  Car Seat and Booster Seat Checks
Spanish Version:  Car Seat and Booster Seat Checks
Please visit this website to find out about what your child is learning in math! You will find Big Ideas, videos and ways you can help your child at home. This website is a work in progress and will be updated frequently.
---
VOLUNTEERS
Regulation 400-86 link
https://docs.google.com/presentation/d/1jq-fRTmHVhIdE3-azy3BDnxDTUVnG9TCRnjVrTHouVY/edit?usp=sharing
---
One Team One Goal
Monocacy's Vision
Collaborative and team approach involving all stakeholders to close achievement gaps, promote leadership, and to provide an excellent, well-rounded program for all GATORS.