---
September BCMS Community Newsletter [2]
---
Important Reminders
Effective August 9, 2021: Masks are required for all staff, students, and family members inside FCPS buildings
Absence Information: Please remember to alert the front office (

BCMS.Attendance@fcps.org

[3]

) if your child is sick and to send a letter when the child returns. 

Sign Language Interpreters: Families needing a sign language interpreter should contact Mrs. Gee at 240-236-5710 at least 10 days prior to the event.
---
Important Dates 
September 16 Schools Closed (Yom Kippur)

September 17th Midterm grade cut off

September 23rd Midterm (2 hour early dismissal)

September 24th Fair Day (3.5 Hour early dismissal)

October 4th, 5th, 6th MCAP Testing (Grades 6, 7 and 8)

October 7th MISA Testing (Grade 6 only)

October 12th and 13th Parent-Teacher Conferences (4 Hours late opening)

October 14th Parent-Teacher Conferences (3.5 Hours early dismissal)

October 15th Schools Closed for Students

October 21st School Pictures

October 26th Schools Closed for Students
---
National Hispanic American Heritage Month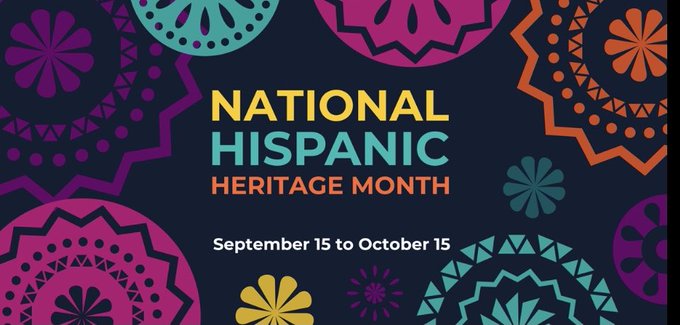 September 15 to October 15 is National Hispanic American Heritage Month. The Library of Congress, National Archives and Records Administration, National Endowment for the Humanities, National Gallery of Art, National Park Service, Smithsonian Institution and United States Holocaust Memorial Museum join in paying tribute to the generations of Hispanic Americans who have positively influenced and enriched our nation and society. Please join us in celebrating National Hispanic American Heritage Month!
Former U.S. Poet Laureate, Juan Felipe Herrera, said, "Diversity really means becoming complete as human beings - all of us. We learn from each other. If you're missing on that stage, we learn less. We all need to be on that stage."
---
Helpful Information & Links
---
From the PTA
BCMS SPIRIT WEAR IS HERE All Year Long! 
---
Superintendent's Recommended Fiscal 2022 Operating Budget
---